Cuevas
The Garraf. 1975
"He explained in the catalog Dark Word, about an extraordinary experience he had in a cave in Garraf. The power of the stone, the weight of the mountain, the strong and weak forces that came from it; It was all filled with enthusiasm. The hole in the rock, the opening to the sky, the light leaks, the was dark until it entered the chamber; it had all the connotations of a grave, the hypogeum, the belly of the earth. It is a space of spiritual reflection dug in the stone, a place where the gravity of matter is felt and man is isolated from the outside world. Ones breathe is absorbed, outside of everyday problems, away from interference with the cultural world. There, the communication is direct, from skin to skin, from matter to matter. The internal harmony of the cave begins to tremble at the same pace as the heart. It is no longer necessary to stare, since there is nothing left to look at. Smell and the other senses are also not necessary since they have nothing to capture here except for the emptiness that conceals. The senses are not made to capture the denials that inhabit there. The non-existence, the void that is covered, is only felt ... It takes the entire human dimension, knowing how to renounce and transcend the moment, to touch the face of the secret with the light of consciousness ..."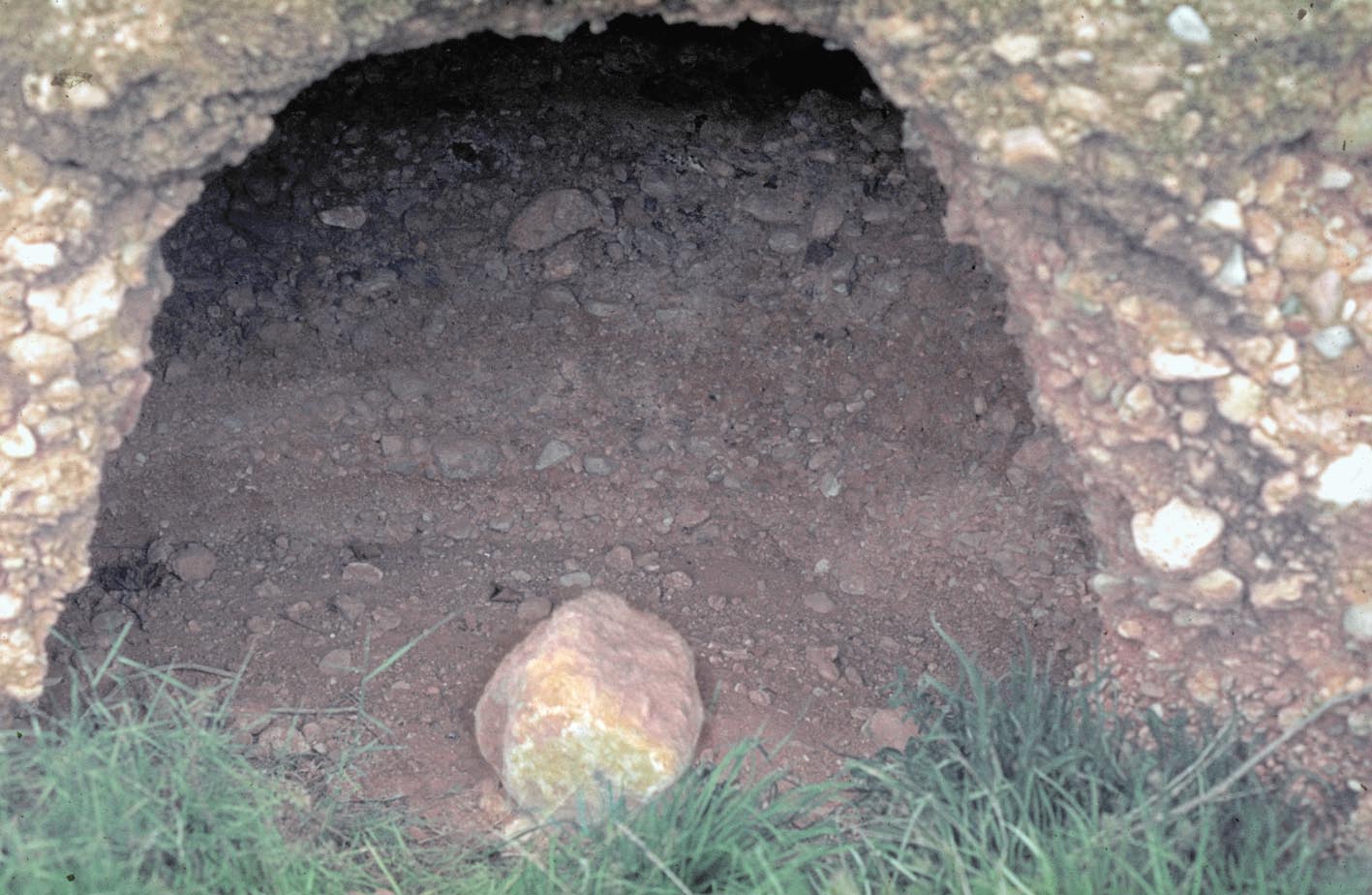 Valls, 1975
"In the fall of 1974, going to Reus, I found a small cavity on the side of the road from Vendrell to Valls. The cave was made of a rough concrete-like stone and with time and erosion the traces of the tools had disappeared. From that small space questions arose that I still have not solved and also there were issues that have worked during all these years. After many chimeras and ramblings I have concluded that they are eternal motives and that each person has to experience and think for themselves."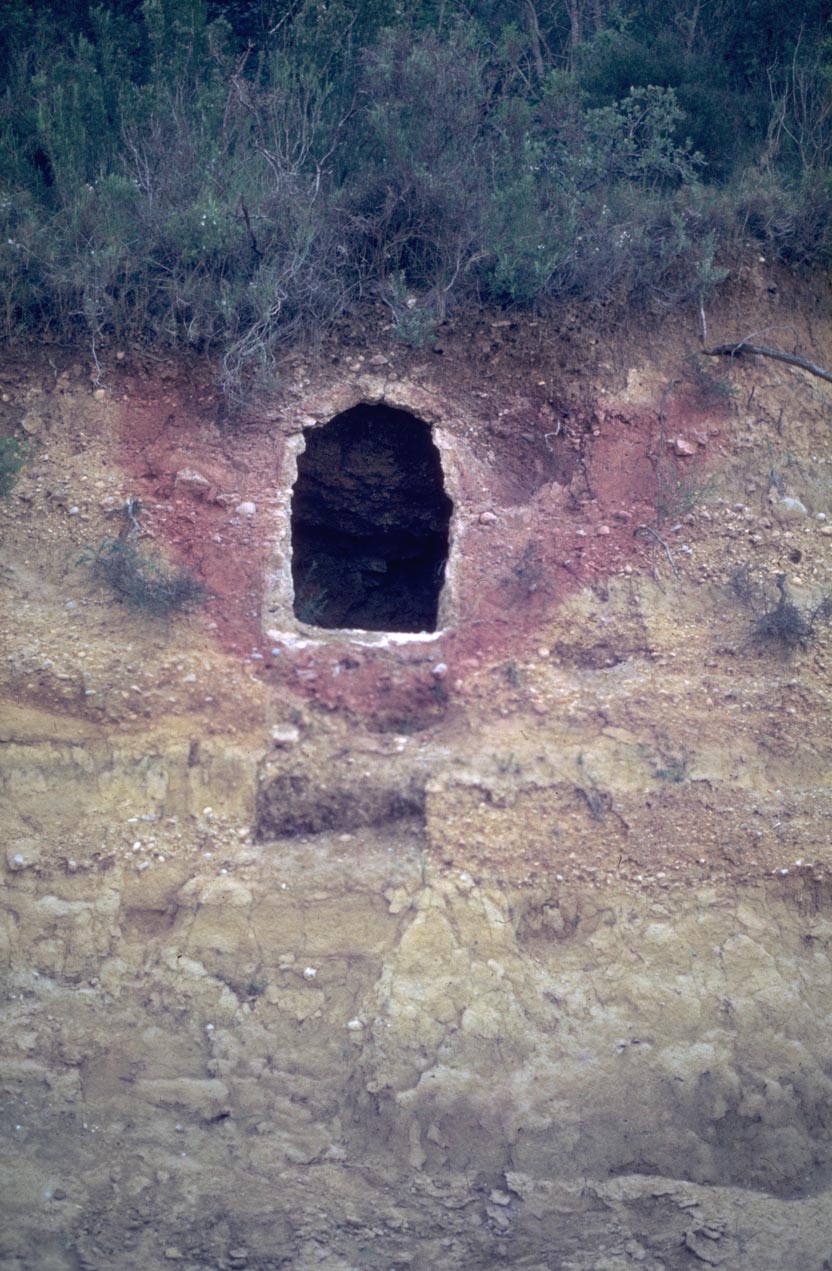 Priorato. 1981
Vespella de Gaià 1995
Fénix
Phoenix or the City of the Sun is a project that tries to recreate the moral, ethical and aesthetic regeneration of myth. It constitutes the historical investigation of Fénix and the variables that it presents: the poems, Jácaras a Fénix, the psalms, the antiphons and the cradles. In addition, the ten verses of the actions and texts that the sculptor generated in the daily observation for a whole year. It was a work in progress that shows with joy the experience of living, the strength of convictions, actions of chance, uncertainty and failed roads. All the works have been published in a blog with the same name: Phoenix or the city of the sun.
.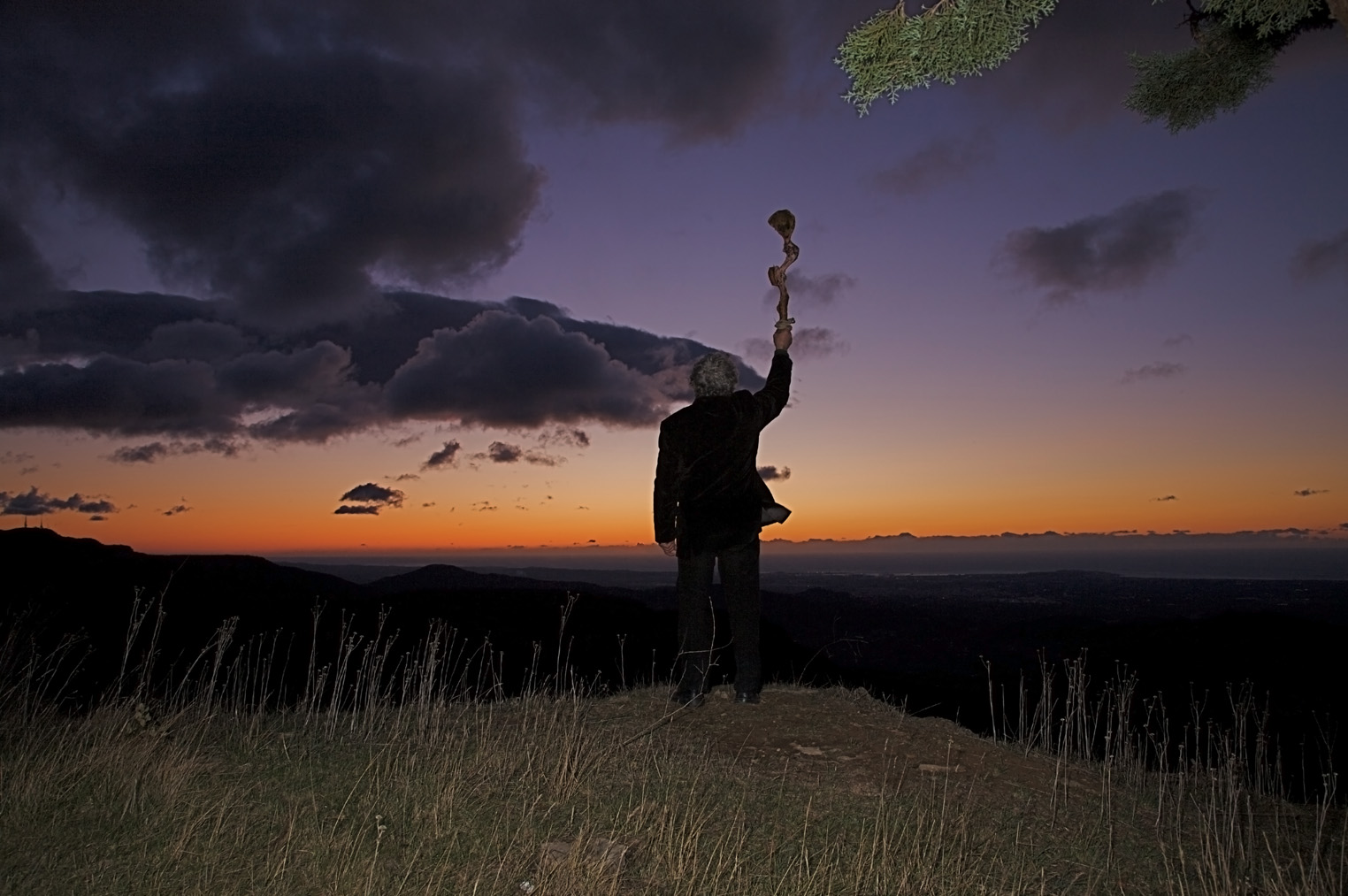 En hueso al viento. Para el invovoz
no hubo fiesta.
1-1-2010
Con la cornalera bífida en el resplandor del alba el resplandor del alba
. 2-1-2010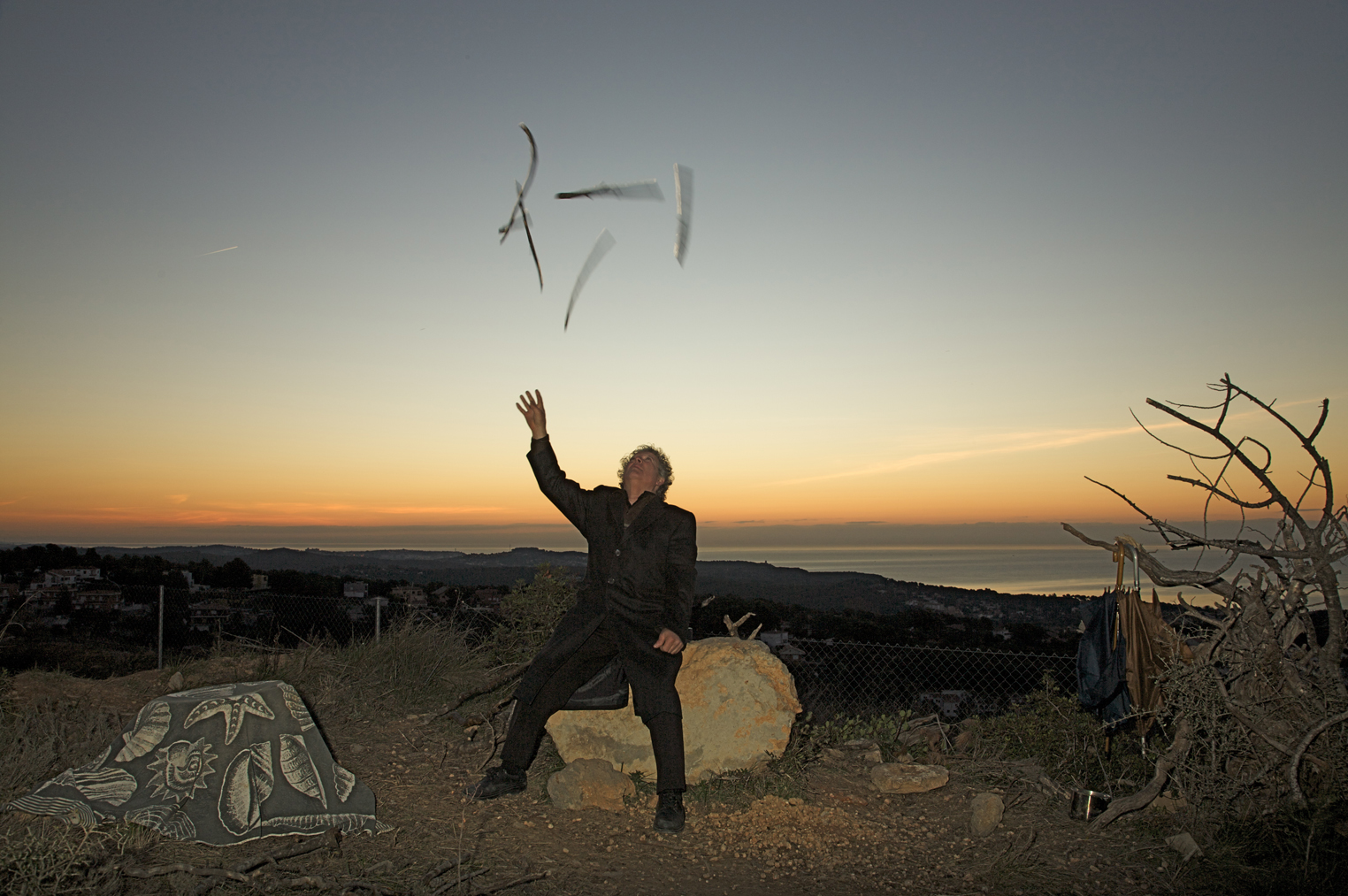 El azar enlaza al infortunio
. 2-1-2010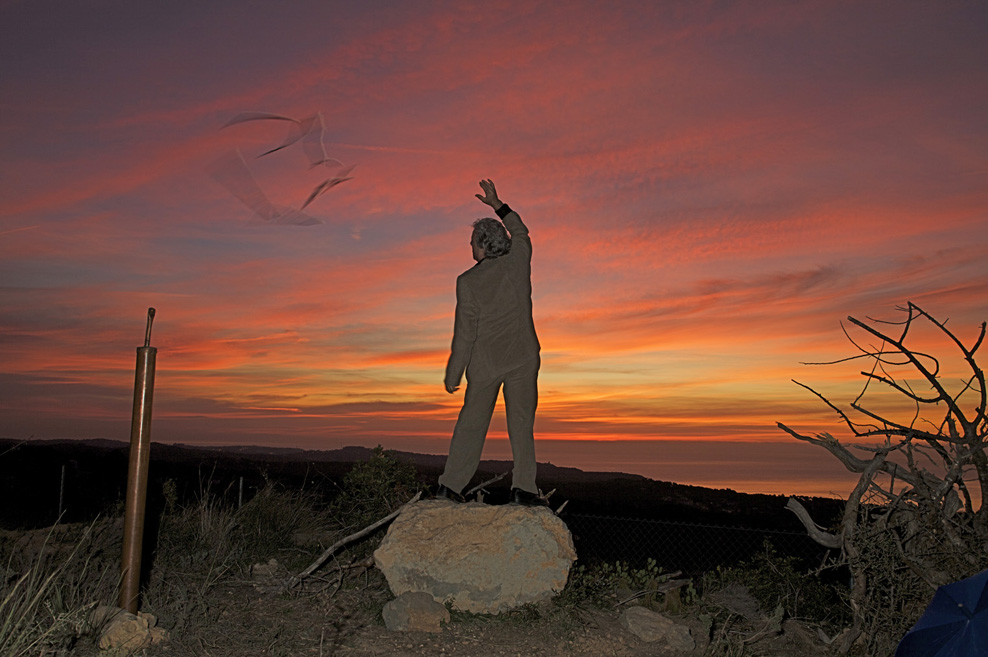 Palitos de milenrama advierten los cambios
. 6-12-2009
Suenan las uñaras y los percutores.
7-12-2010
Milestones

"Milestones are stones that humanize the landscape; the power they secrete ordains the space, they give meaning to the place around them. A hammered stone also guides thought, indicates an invisible order and symbolizes the place of the timeless presence of man."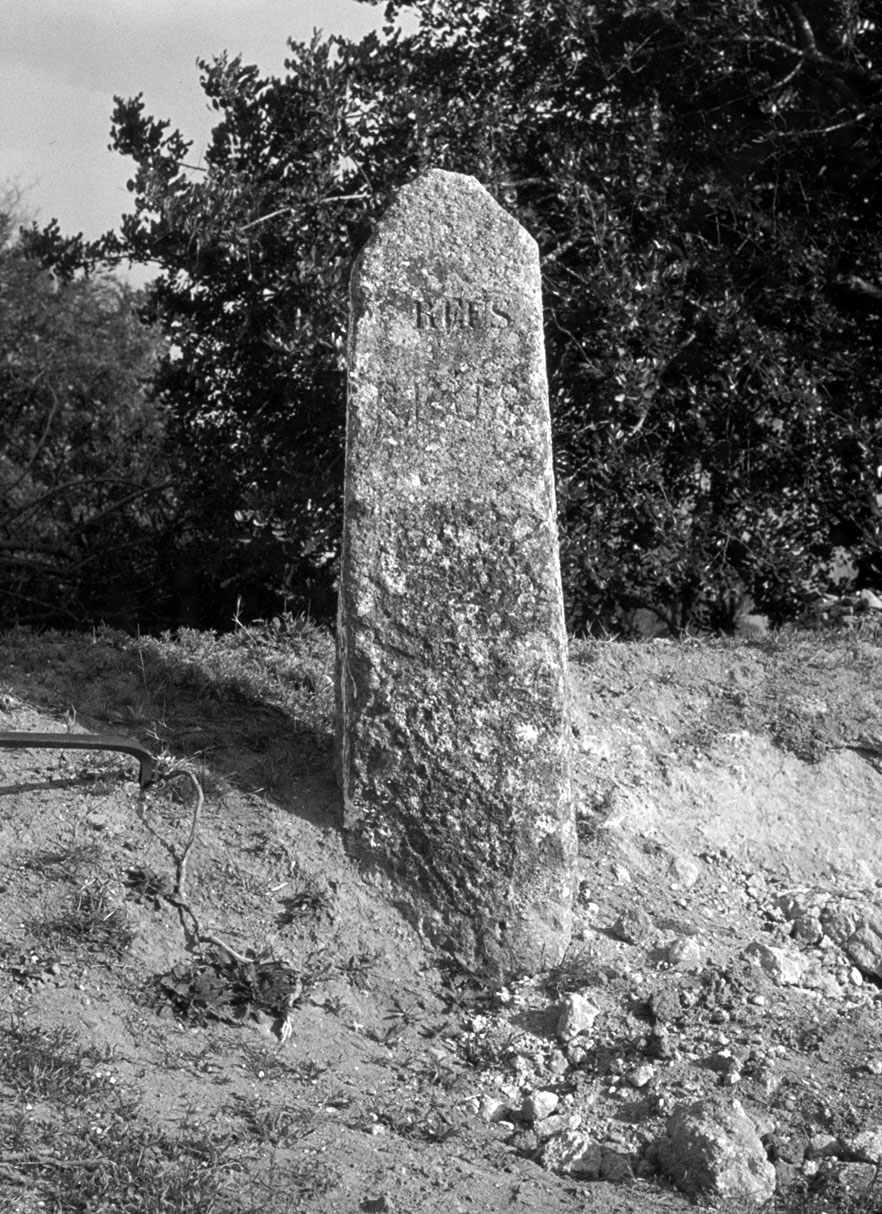 Hito de Reus 1974
El hito y la piel del tiempo. Fraga 2004
El Médol, Recreación de la imagen de 1975. 1996.2004-2010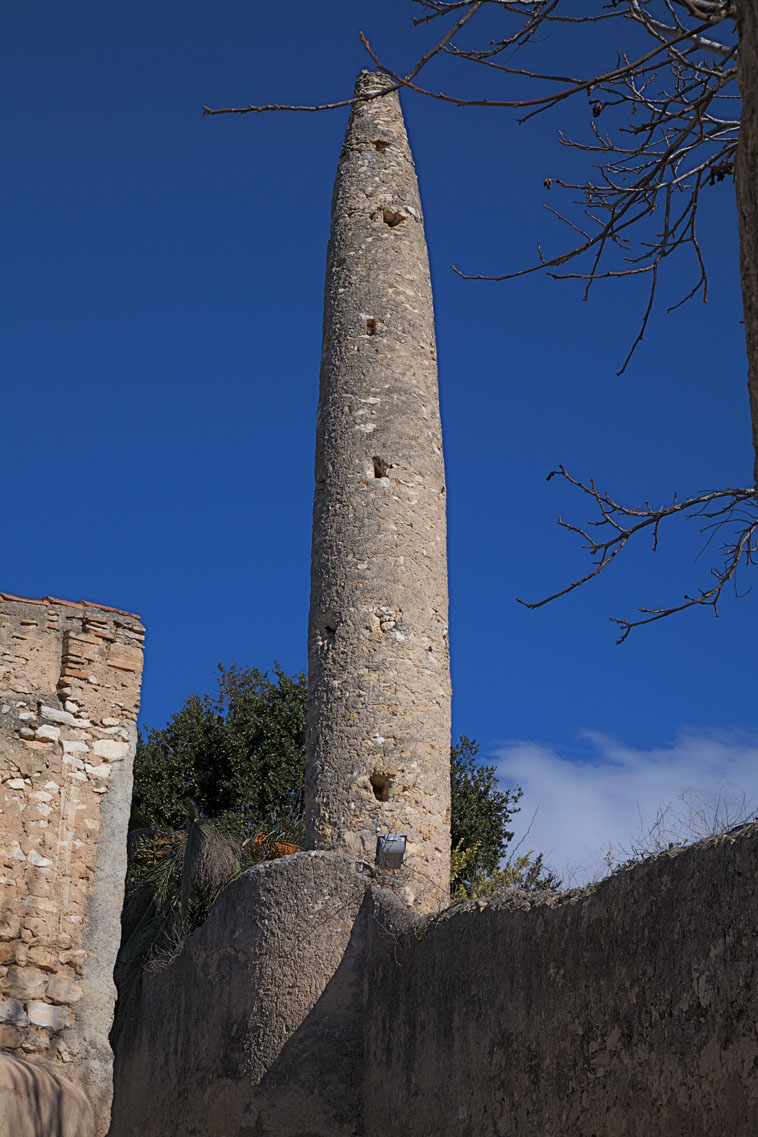 Aguja-hito. El Catllar. 1996-2005-2010



Whispers in a hole

Whispers in a hole, has been one of the most painful artworks I have done, the melancholy from this sad time is still present.
Susurros en un agujero. María Cavalle. 2004
Susurros en el hueco de Sara. 2006
Laia en el Montfred. 2006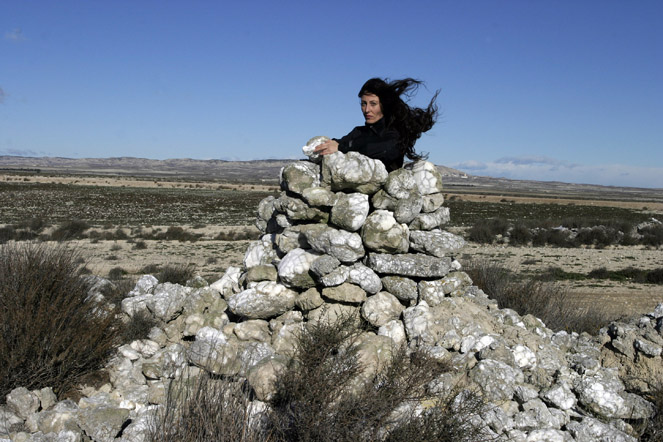 La piedra de la venganza. Mar Sánchez en los monegros 2006


Una de las cinco obras de Susurros en un agujero. 2007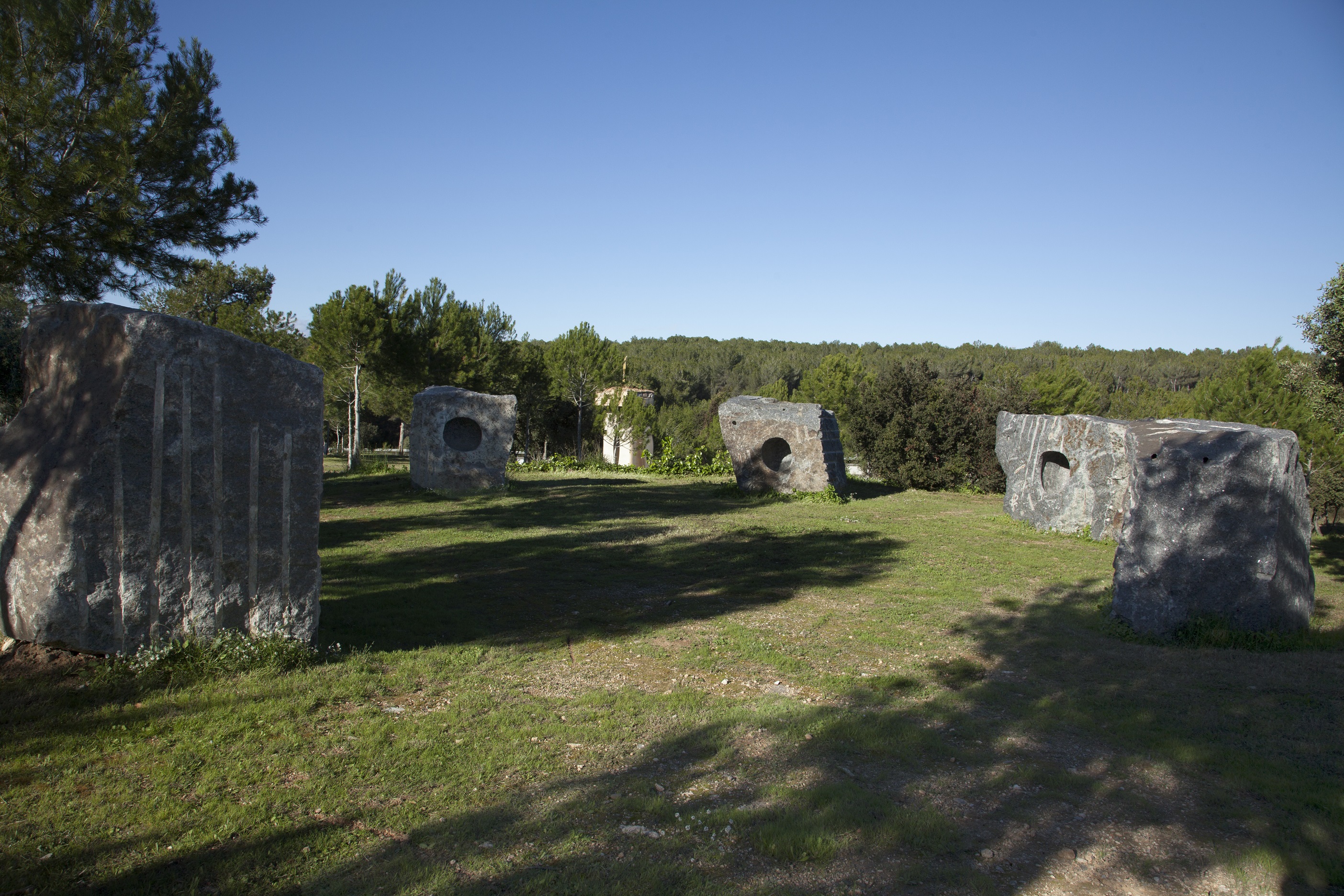 Susurros en un agujero II (2007). Granito de la ex URSS. 230 x 150 x 120 cm. La Comella. Foto. Archivo Rufino Mesa.


Straw architectures

"The bales of straw have been constructive units for me, with them I have made walls, minimal architectures, towers for oblivion and also my posthumous house."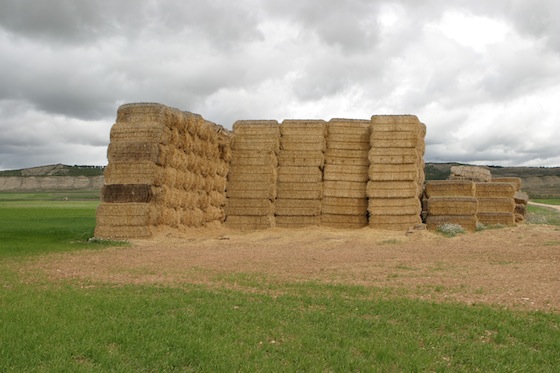 Duermen como murallas. Lerin, Navarra, 2002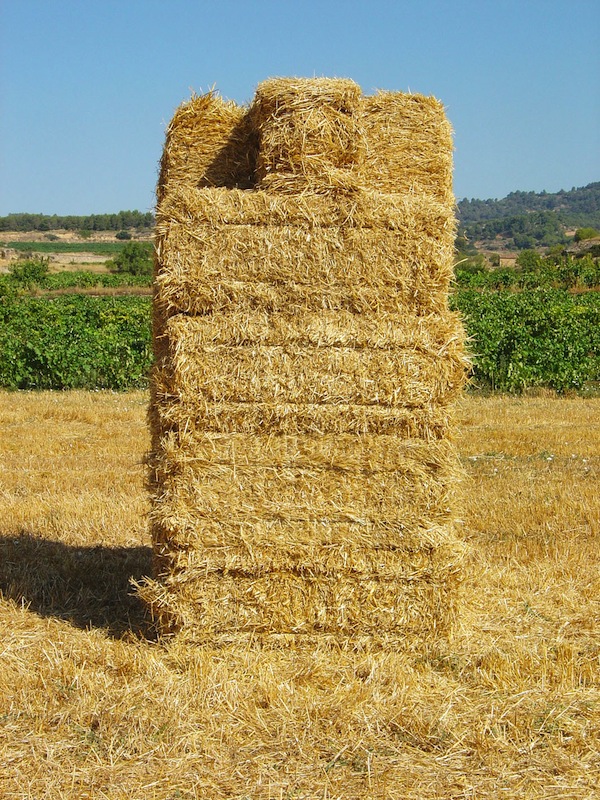 Arquitecturas de paja, Solivella. 2003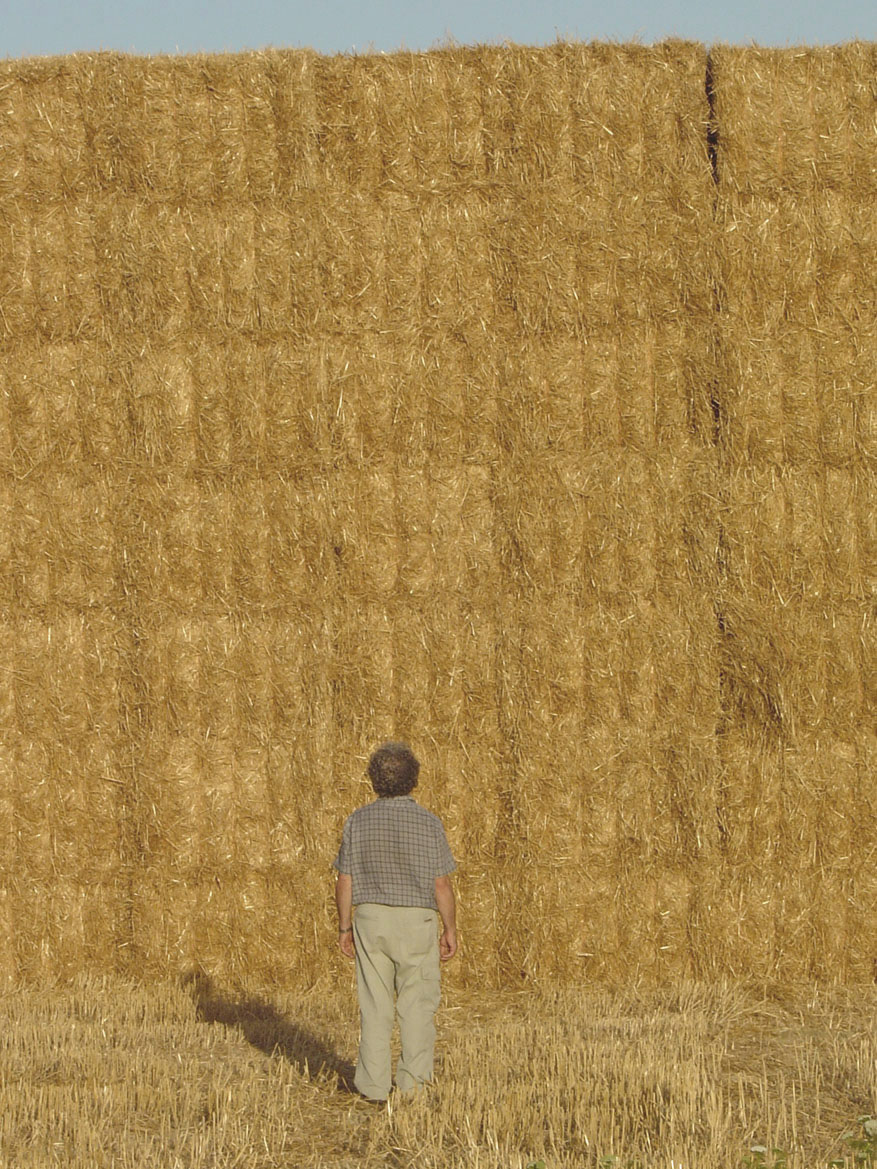 Parecían las murallas de Babilonia. Alzuza, Navarra. 2003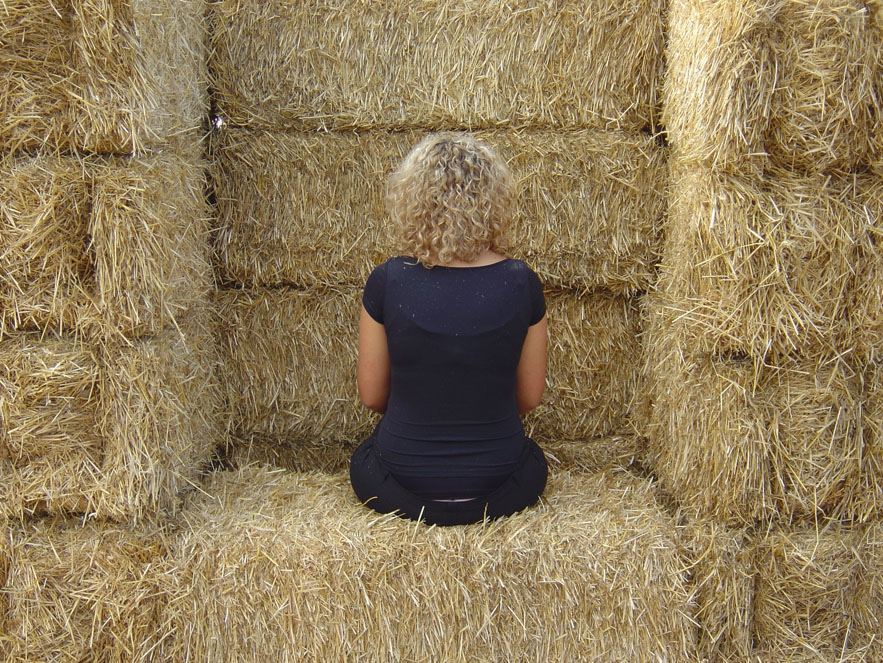 Arquitecturas de paja. 2003


Tree wounds
"One of the artworks that I did while restoring the roads of La Comella, was to register with a photographic camera the wounds that the trees received. Each one of them was a regret ..."
La herida 1, 2002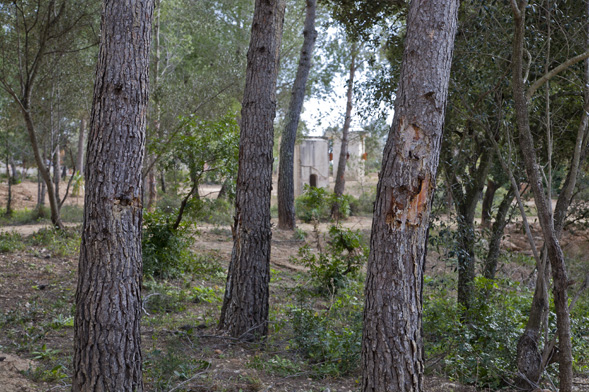 La herida 2, 2005
La herida 3, 2007
La herida 4, 2010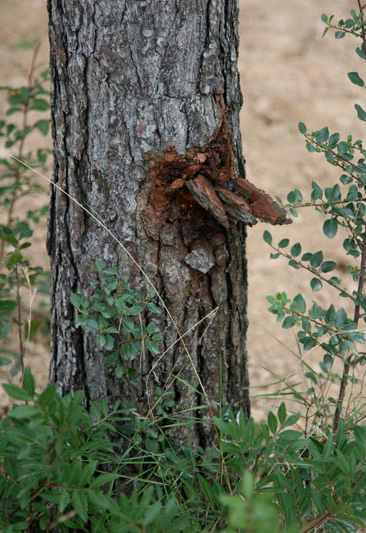 La herida 5. 2012